---
Home is not only a place to shelter from the sun and rain, but also a place where you spend more than 50% of the day to enjoy life. Therefore, a decent home space is an indispensable element to create a life filled with joy.
In today's post, let's make a  plan to rearrange your home to become the happiest place by following these simple tips:
Redecorate the bedroom
The top factor when arranging a bedroom is to bring a sense of relaxation and comfort for hours of quality rest and good sleep. Do not ignore details such as night lights, the smell of essential oils, or a few small potted plants… Although they do not occupy a large area, these items will bring great artistic and emotional effects.
In addition, a decent and cozy bedroom will give you a feeling of relaxation after a long busy day. Returning to the familiar corner of the room, looking at everything neatly with the light scent of essential oils, you will feel your heart soften and love life more.
And don't forget to take the time to arrange your bed neatly every morning after waking up! According to Gretchen Rubin's best-selling book The Happiness Project, this simple act will have a positive effect on your day-to-day mood, keeping you motivated and inspired to work.
Create an entertainment space
Every home needs a personal entertainment space. This will be the place where you spend time just to relax with your favorite activities such as reading, listening to music, practicing yoga … This small corner of the room will help you leave work to rest and regain a positive mood. after hours of hard work.
Display of memorabilia
As adults, everyone sometimes recalls their beautiful memories. Those memories can revolve around trips to new lands, experiences with friends and relatives, or simply childhood pictures or games. Beautiful memories will bring us happy emotions and motivation to find joy in a busy life.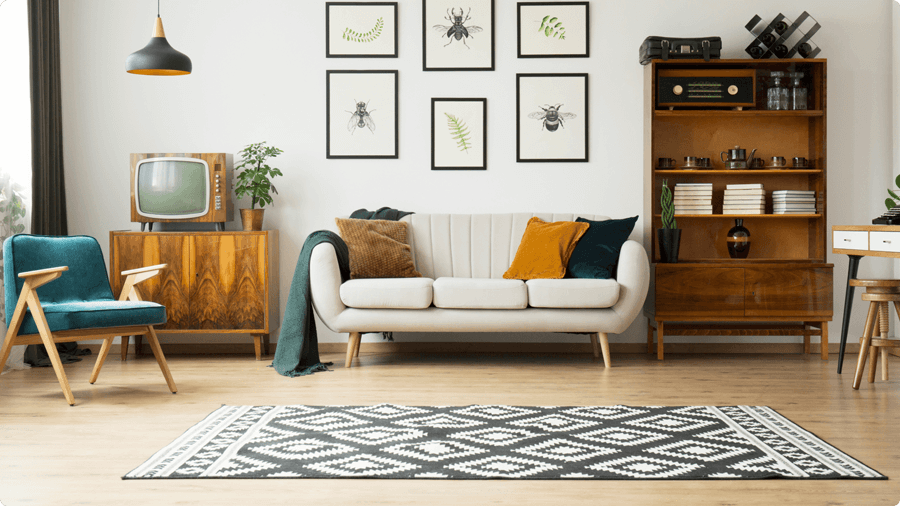 So, prepare your favorite photos or mementos that remind you of happy moments and arrange them randomly in your home space. They will infuse you with joyful, positive energy and can become the mental "medicine" your body needs when you get home.
Bring sunshine into the house
Sunlight is an image that represents an abundant source of energy, an invigorating energy for you to start your day completely. A study from India's Zayed University shows that: When the body receives Vitamin D from sunlight, your mood will also improve in a more positive direction.
Installing reasonable windows and skylights to bring sunlight into the house will help the space to be more warm and full of energy. To increase efficiency, you can place small pots right on the windowsill to catch the sun. Every morning when you wake up, you will be happier to see the young green shoots rising strongly to welcome the morning sun.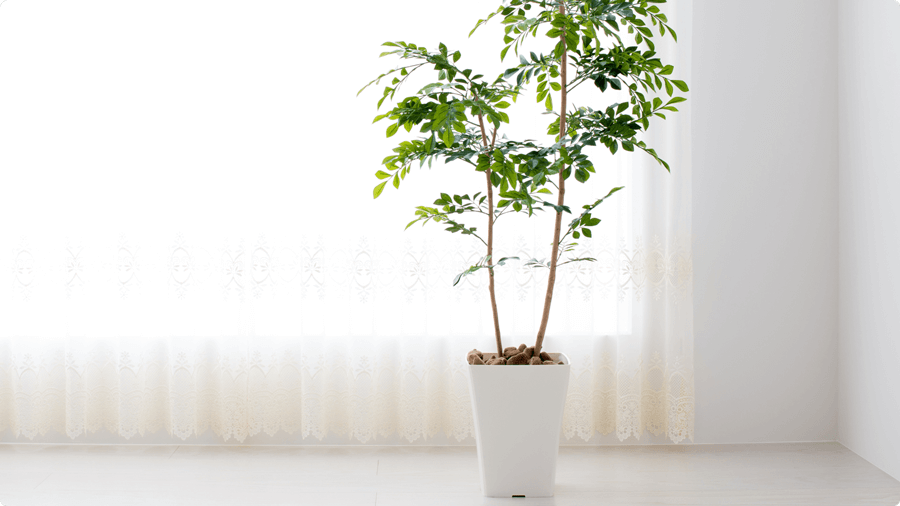 Just a few simple arrangements above can help your home become a "happy home". Wishing you success in changing and renovating your home!