---
A study conducted by AAHA ( American Animal Hospital Association ) found that more than 90% of pet owners believe that having a pet has a positive effect on their physical and mental health. 
Spending time with dogs, cats or many other animals will contribute to improving people's mood and health. Research shows that having a pet can make us happier, healthier, less stressed, and more productive at work. In particular, during the time of working from home during the COVID-19 pandemic, this little friend is truly a "silent hero", making the somewhat dull days more colorful.  
Is the "motivation" for us to move
Results from one study show that pet owners are more active for up to 30 minutes a day than non-pet owners. This benefit is seen most among dog owners, as dogs are high-energy animals, they need regular activity to stay healthy. Surely we can't "ignore" when our lovely dog ​​is wagging his tail and asking for a walk, right? Therefore, having an active pet can give us more "motivation" to go out and play with them.
With sedentary pets such as cats, birds, fish, etc., owners still have the opportunity to be more active through pet training activities or cleaning the place, bathing and cleaning for them.
Reduce stress
In modern society, people are often reeling from the fast pace of life. We look to many different ways to reduce stress as well as learn how to relax and rest properly. Having a pet – playing with the dog, petting the cat or simply watching the fish swim in the tank will be a great solution to this dilemma. Scientific studies have shown that pet owners have significantly lower stress levels than non-pet owners.
In addition, a study by Washington State University also showed that keeping pets and being in contact with them for 10 minutes a day helps reduce the hormone cortisol – a hormone secreted when we are stressed. Therefore, keeping pets and being with them every day will help reduce stress effectively.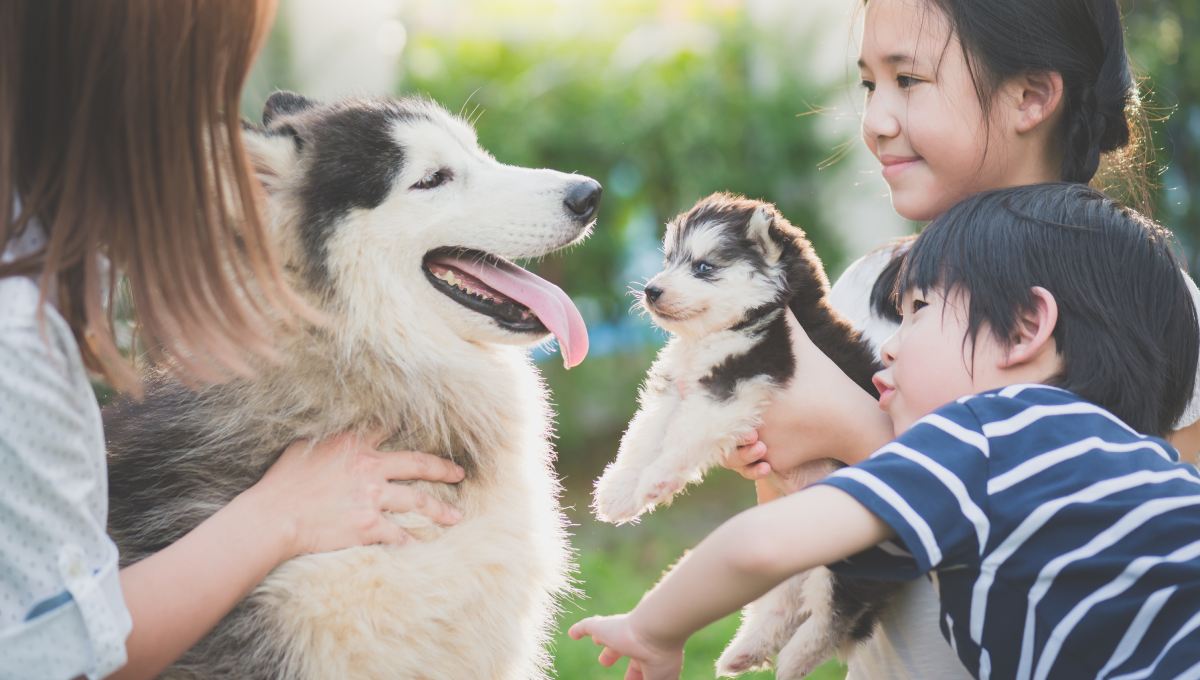 Improve mood
Imagine after a tiring day at work, the first thing we see when we get home is a pet waiting at the door, running into our lap and giving us a warm welcome. This will be a very effective mental consolation therapy. Scientists believe that spending a few minutes with pets helps the brain release serotonin and dopamine – two  human happiness hormones more than usual. 
In particular, during the outbreak of the COVID-19 pandemic, all activities were encapsulated within four walls. If there is a pet next to "companion", our life will certainly be more interesting. This is also the reason why people who often work under pressure often keep pets to improve their mood. 
Maintain 

blood pressure within the allowable range
High blood pressure forces us to regularly check our weight, abstain from eating, and actively exercise. However, for people with pets in the house, it is often easier to maintain blood pressure at an acceptable level. This can be the result of more exercise, as well as a more positive attitude when having a pet.
According to the CDC (Centers for Disease Control and Prevention), having a pet can lower blood pressure and cholesterol, especially for people with hypertension . In addition, another study involving 240 couples showed that families with pets had more stable blood pressure and heart rates than the rest. 
We can consider owning one or more pets, because in addition to the health and mental benefits, having a pet also brings many interesting experiences for ourselves and our families.