Regular exercise not only helps to effectively control blood sugar, but also helps reduce the risk of diabetes.
1. Find the right sport for you
For those of you who haven't set up a reasonable exercise regimen in the past, the most important thing is to find something that inspires you and fits your lifestyle.
Exercising at the gym sometimes requires a high amount of exercise knowledge and motivation, so it may only be suitable for some people.
Meanwhile, exercising with a small group is friendlier and more sustainable because it creates excitement and connection with others. Especially, group exercise is very flexible, will not be affected by Covid-19 because it is possible to organize workouts through meeting applications.
Team sports such as basketball or badminton is one of the options that you can consider to both exercise and have interaction with many people. Or if you prefer to exercise alone, try jogging in the park or jumping rope.
2. Determine your workout schedule
Raymond Tso, Medical Director at Sun Life, once you've chosen an exercise that's right for you, aim to "exercise regularly for 30 minutes or more four to five times a week ," says Dr. Raymond Tso, Medical Director at Sun Life. to ensure heart health".
Not only will that help you control your blood sugar, but it will also help you feel healthier and happier. Not only that, determining a workout schedule also increases motivation and excitement. It should be noted that you should start practicing and maintain to make it a habit.
If you're an early riser, start your day with a morning jog or swim. If you're single or don't have kids, limit gatherings with friends and instead gather with a group of people who have a passion for exercise. That not only helps you maintain interactions with people, but also effectively improves your health and mental well-being. In addition, you can also cycle to work if it is not too far away, saving commuting costs and leading a healthier lifestyle.
3. Intensify your practice appropriately
One thing you need to keep in mind is to start practicing slowly. Then, when you get used to the exercise, increase the intensity of the exercise according to the plan. For people with diabetes, this will help a lot in the process of preventing as well as limiting the development of the disease.,
If you start with too much exercise or the wrong exercises, it can lead to hypoglycemia – a medical condition in which blood sugar drops sharply, causing feelings of weakness, fatigue, or even weakness. even confusion.
To prevent this, people with diabetes should exercise one to three hours after a meal when your blood sugar is in the normal range.
It is essential to check blood sugar before, during, and after exercise. Don't forget to bring Glucose tablets or juice to help treat unexpected hypoglycemic reactions. Informing your exercise instructor about your health and the signs to watch out for is a prudent and smart move.
4. Record your workout log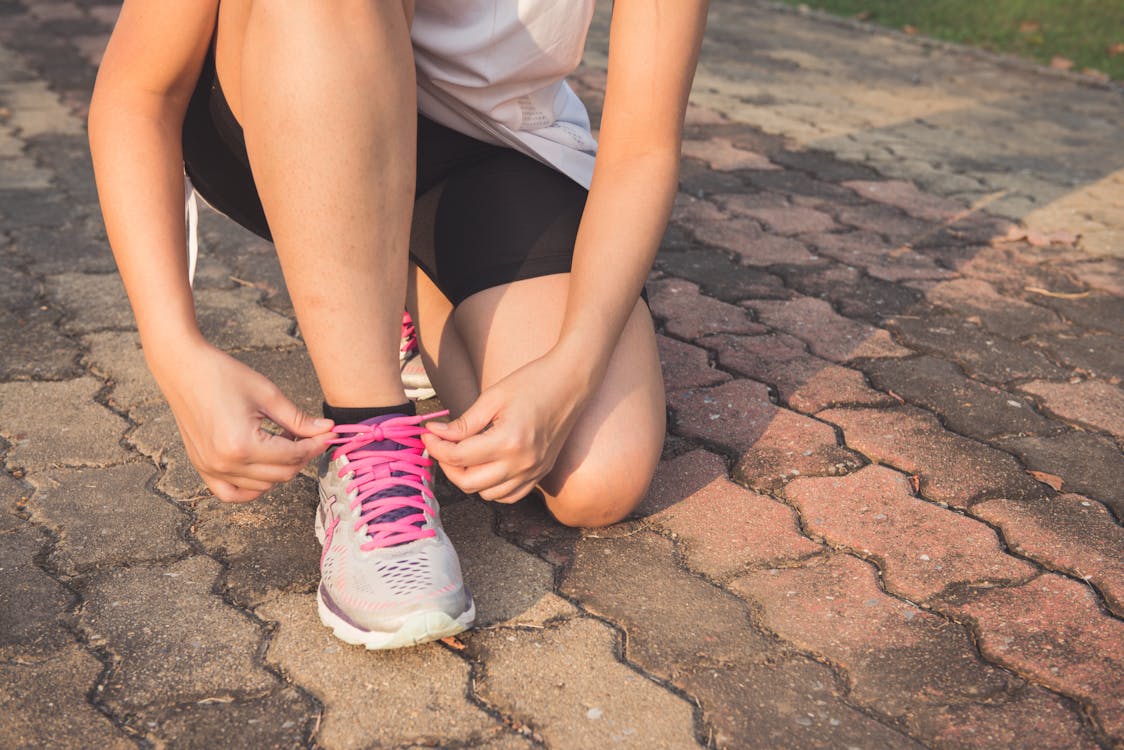 Professional athletes often keep a training diary to maintain the goals that they set themselves. And you should do it too!
It will only take you two minutes, but the benefits it brings are significant: This will help you track your training progress, promote your efforts as well as find the right method to improve your health. your.
If your life or injuries get in the way of your exercise plan, you can use a journal to check your progress and get yourself back on track. Professional athletes also use diaries to prevent injuries.
Likewise, people with diabetes should also monitor their blood sugar levels by keeping a diary of their blood sugar fluctuations. With the advent of smartphones, it has become even easier to keep a workout log. Many apps allow you to track your workouts as well as your blood sugar.
5. Don't forget the doctor's advice
Although the benefits of exercise for those unfortunate enough to have diabetes are well established . But don't forget to talk to your doctor about an appropriate exercise regimen. This is especially important when you've been without exercise for a long time to make sure your blood sugar doesn't drop. Your doctor will give you tips to help you get started effectively, and the diary you keep will also be a great document for them to see if your health is really improving.