Cooking at home is always recommended by experts because it is much healthier and more economical than eating out. However, in the busy modern life, we often see cooking as a troublesome and time consuming chore. However, the prolonged COVID-19 pandemic has changed our habits.
The days of social distancing have made our lives less busy and have more free time. We begin to form new habits, or do things we have never done before. Following that trend, many people have been turning cooking from a daily necessity into a leisure activity.
Whether you like to cook or not, you can find joy in this activity in the ways below.
Practice mindfulness while cooking
Mindfulness helps you focus on the little joys in life. The sizzling sound of garlic sautéing in the pan, the aroma of freshly picked herbs, or the crispiness of celery can all help relax your mind. Appreciating the cooking process will help you enjoy the present moment instead of worrying about the future or dwelling on the past.
Make cooking fun
Your mindset can make big changes. If you go to the kitchen in a depressed mood, you will have to "struggle" to get everything done. It is certainly not a pleasant experience.
However, there's no need to rush through the initial discomfort. Instead, give yourself time to get used to the cooking process. To create an atmosphere of excitement, you can listen to your favorite songs, a podcast or chat with friends while you cook. Gradually, you will learn how to enjoy preparing delicious dishes to pamper your taste buds and body.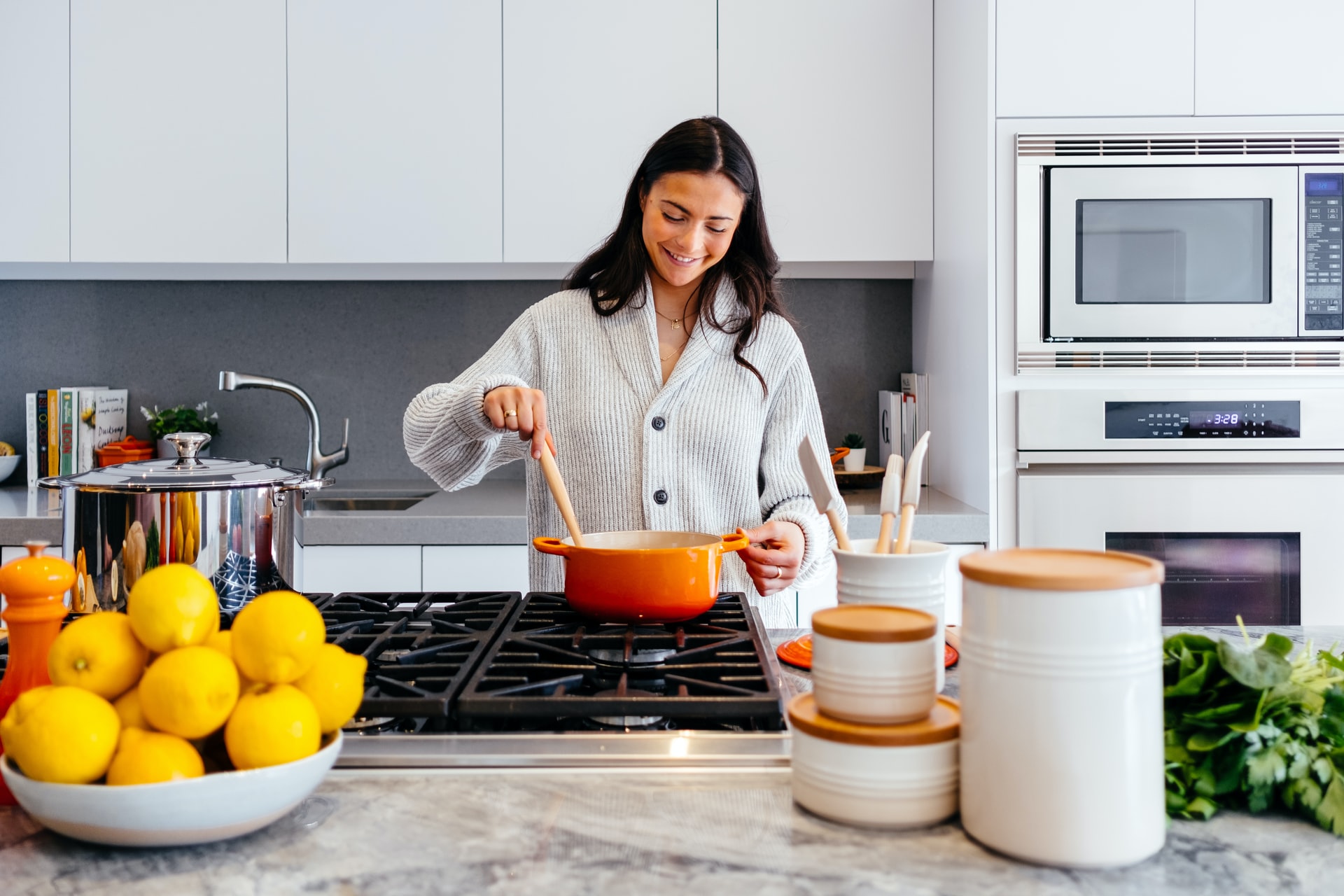 Turn the kitchen into a comfortable space
You may not have your dream kitchen yet, but a neat and fresh kitchen space is enough to make you feel more excited about cooking.
You should fix the drawers that are difficult to open and rearrange the kitchen cabinets. This will make cooking more convenient. You should also regularly clean the kitchen, because a clean space always feels airy and comfortable. Besides, you can also buy some lovely towels or kitchenware to refresh this space.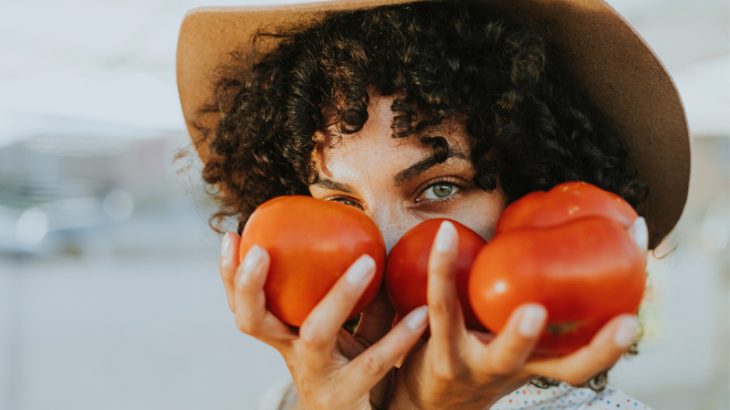 Equip the right kitchen tools
Dull knives, plastic cutting boards or burnt-stick pans will give you a feeling of boredom when you enter the kitchen.
On the contrary, quality kitchen tools will make cooking much easier. A sharp knife and a good cutting board can speed up the food preparation process. A good pan can cook food evenly and help you cook more efficiently.
Your kitchen should have the following items:
– A sharp knife
– A non-slip cutting board
– A pan that can spread heat evenly, for example a cast iron pan
Although not absolutely necessary, an oven silicone mat will make the cleanup process easier.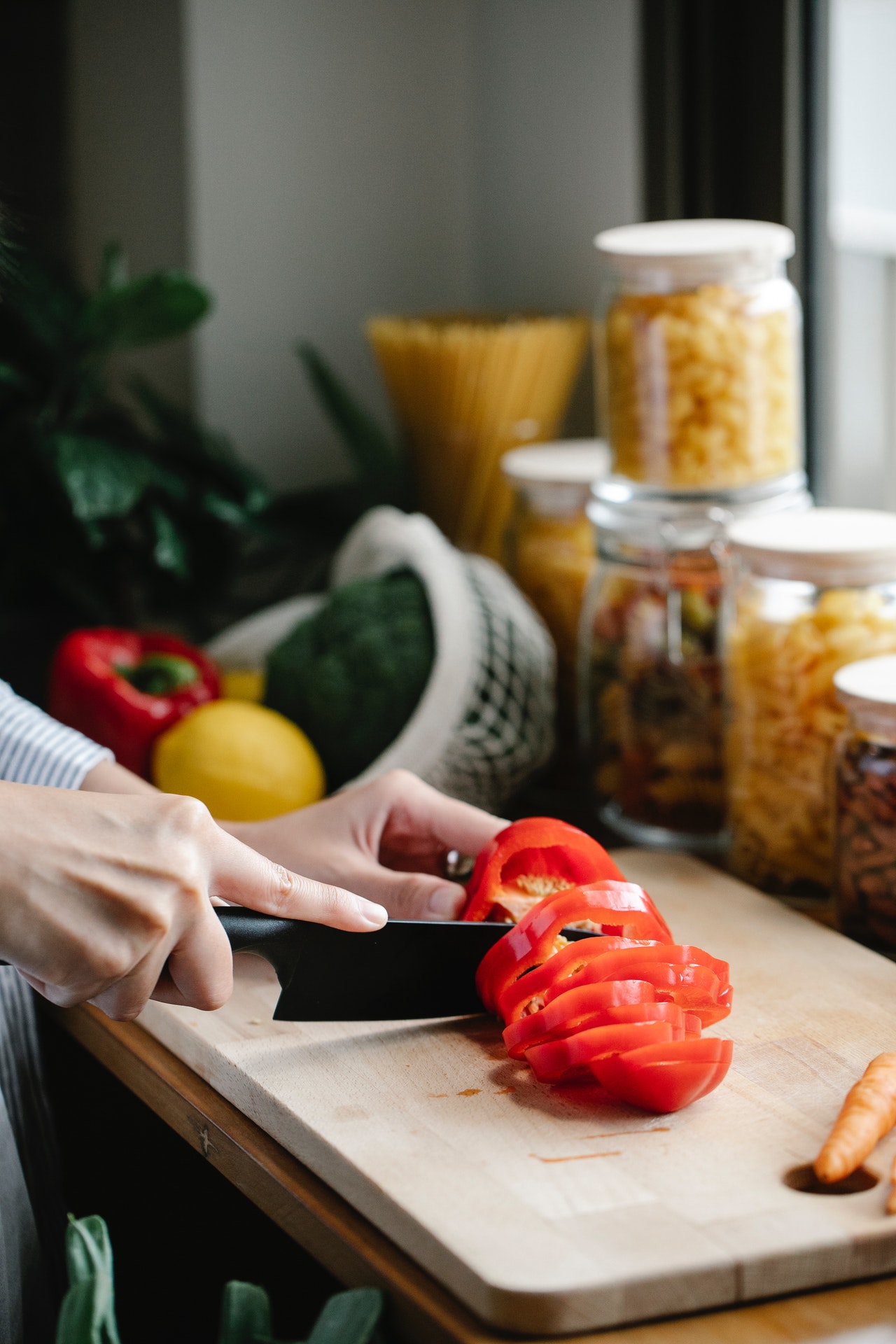 Make cooking a family affair
There's no reason to be alone in the kitchen. So, let's turn cooking into an opportunity for family bonding, especially with children.
Participating in cooking is not only a fun experience, but it can also connect kids with the food they'll be eating. As a result, they will be excited to try new foods. Give each member of the family an age-appropriate "task". For example, kids who are a few years old can help you wash vegetables, break beans, or mix baking powder. If your child is a little older, they can help with peeling or chopping foods.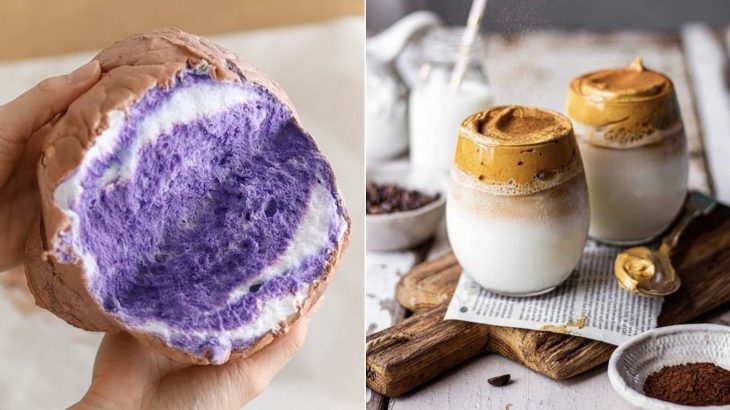 Plan
Most of us would probably agree that the hardest part of cooking is answering the question: "What's for today?" So, if you have to choose and cook at the same time, you will work slower and less efficiently. To overcome this, you should plan the menu in advance and have the ingredients ready before you start cooking.
When everything is ready, you can turn on some good music, pour some drinks into a cup and enjoy your time in the kitchen.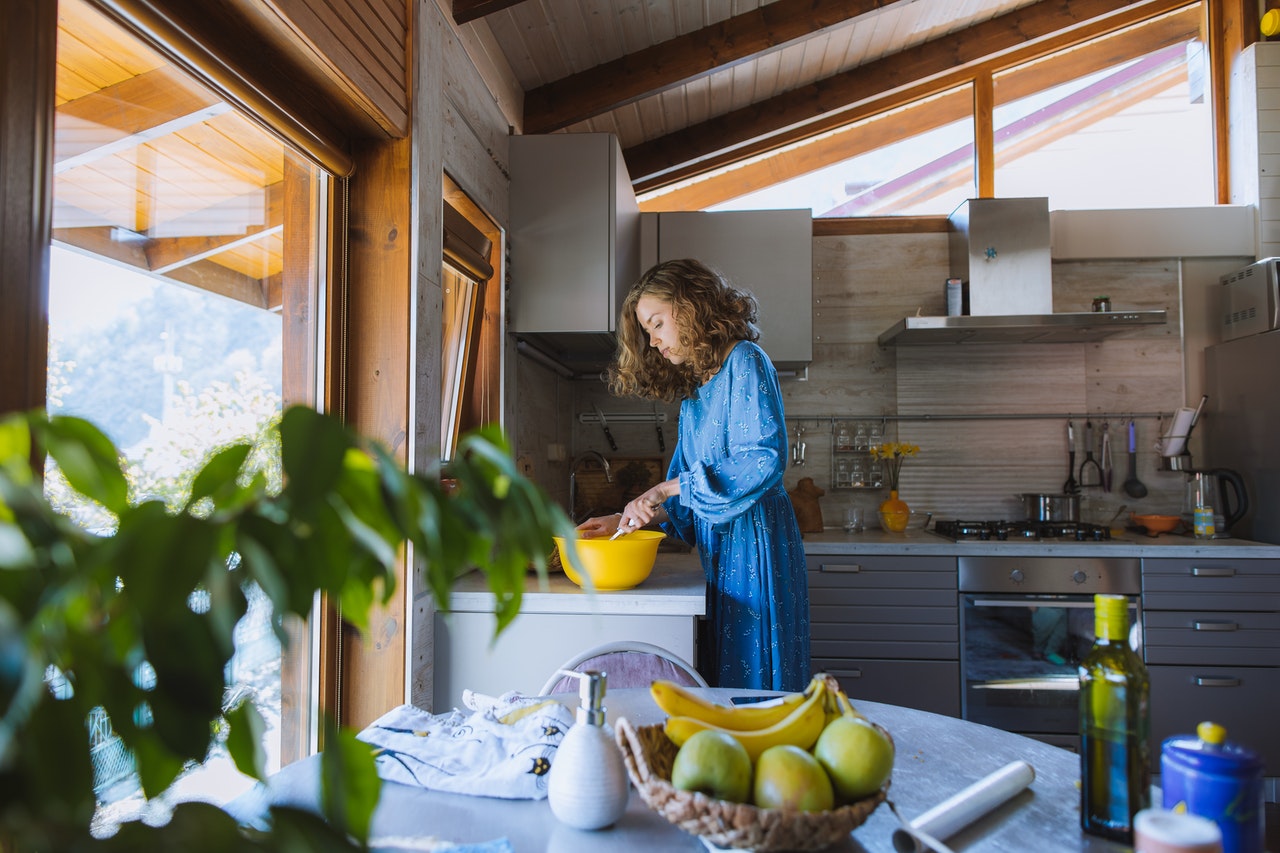 Sip on your favorite drink
Enjoying your favorite drink will make you feel happy and comfortable. So don't hesitate to pamper yourself with whatever you like. You can prepare a cup of coffee, a cup of tea or even a glass of wine to sip while cooking.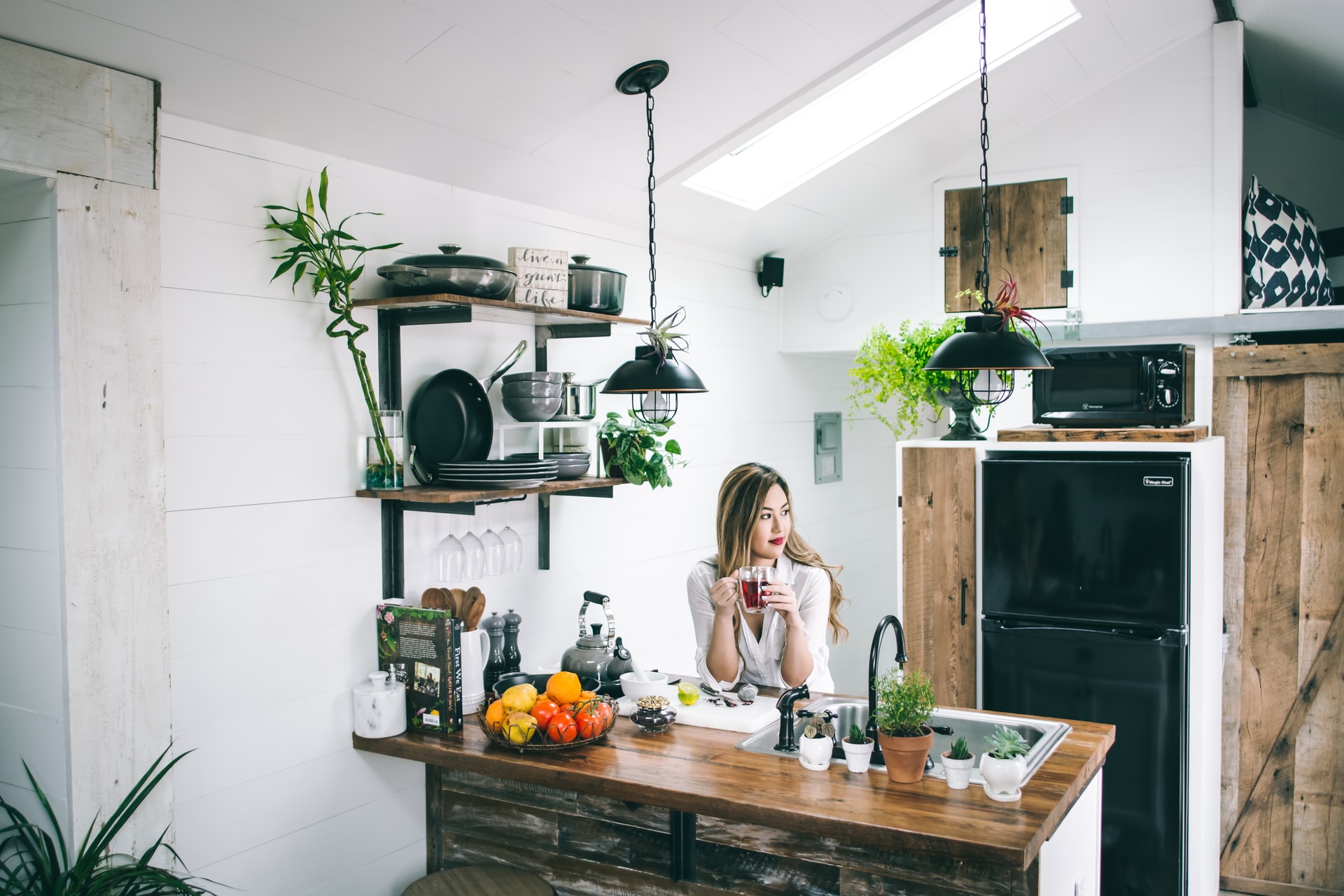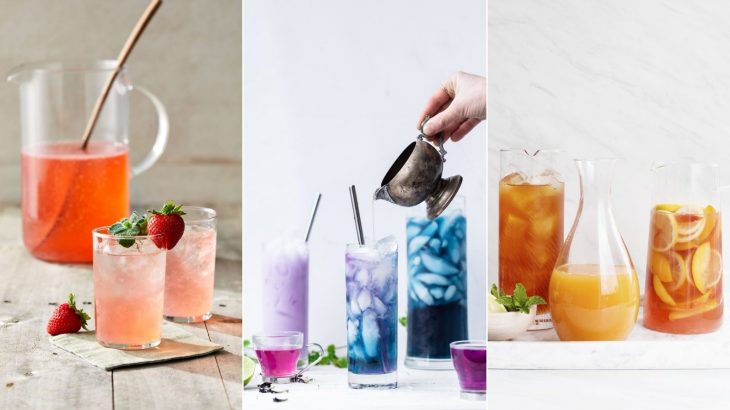 Try new recipes
If you feel your menu has become boring, don't be afraid to try new recipes. You can learn how to cook the food you usually order every time you go to a restaurant. You can also try baking or making noodles at home to give each meal something new.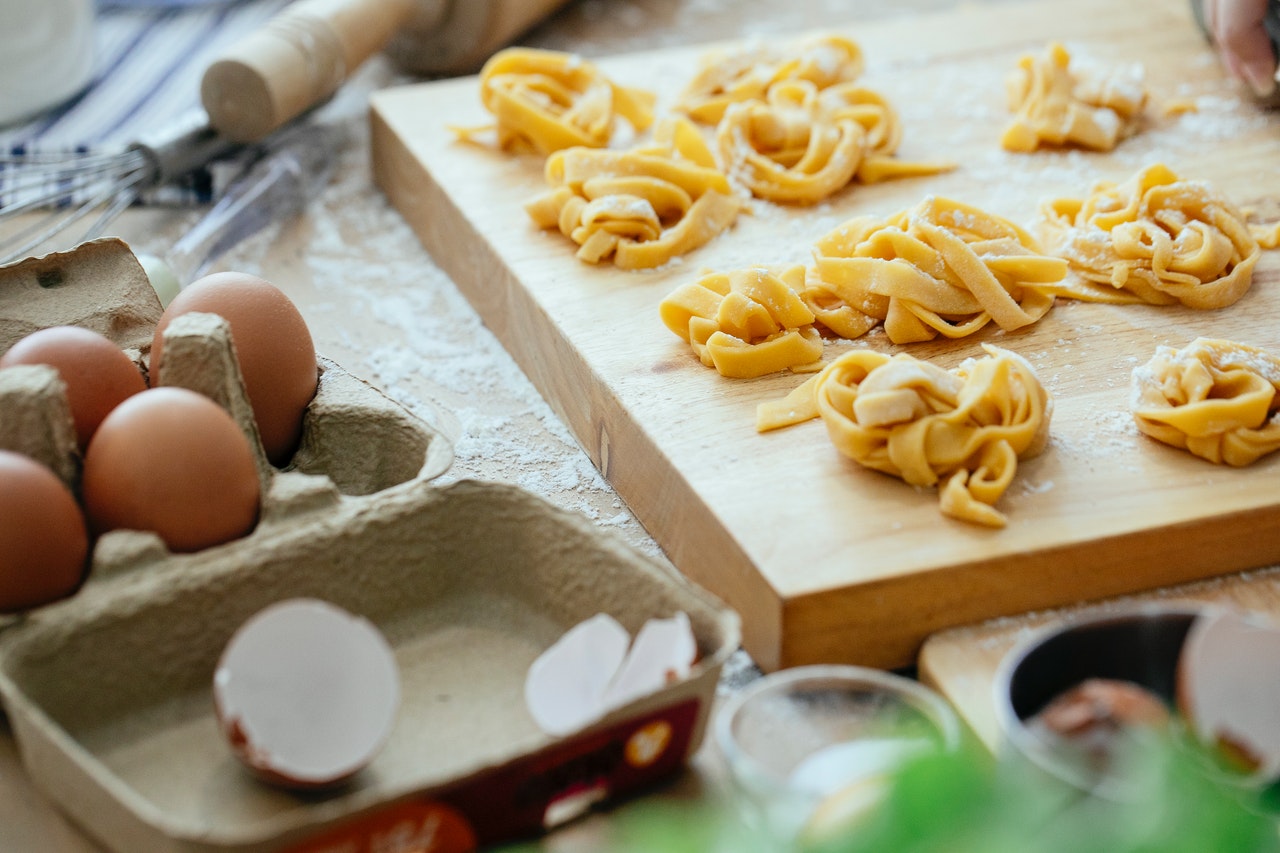 Don't chase perfection
Think of cooking as a relaxing activity. If you fail to make a dish, that's okay, you always have the opportunity to try again. You just need to learn from your mistakes and fix them next time.
No examiner will judge you, so you don't need to put pressure on yourself. Pick a simple recipe and learn to enjoy the cooking process, even if it doesn't go well.