Over the past two years, the COVID-19 pandemic has brought many annoyances and frustrations but also given us the opportunity to focus more on ourselves. This period is extremely suitable for you to build a healthy lifestyle, starting with changing your diet.
In recent years, the social network Instagram has grown rapidly. People are gradually sharing more about their personal lives through beautiful and interesting photos and short videos. If you're looking for motivation to eat healthier, there's no better place for you than Instagram.
The 6 Instagram accounts below will bring you tons of healthy recipes, as well as beautiful photos that make you immediately want to "roll in the kitchen".
@veggiekins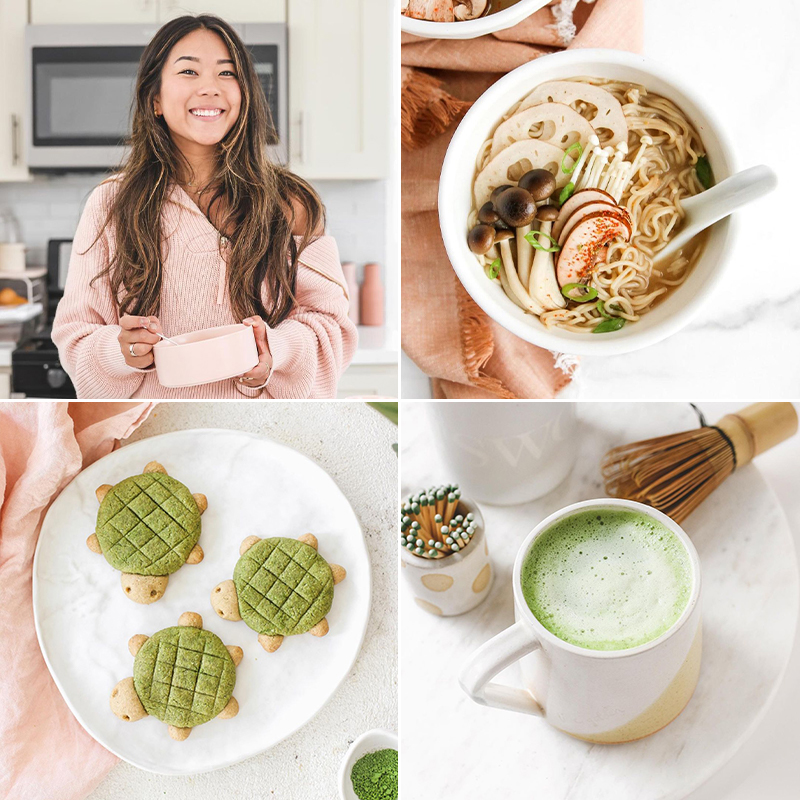 The owner of @veggiekins is Remy Morimoto Park – a vegetarian girl living in New York (USA). Her Instagram account is covered with shades of green and pink. Here, Remy shares with her followers countless vegan recipes. The lovely photos she posts will definitely make you want to go to the kitchen and learn immediately.
One of Remy's forte ingredients is matcha. She has a lot of recipes blending matcha amazingly and creatively. But if you just want a proper matcha latte, she can also show you how to make the best and healthy one.
In addition to contents revolving around nutrition, Remy also promotes an active, non-toxic lifestyle. The most inspiring thing about @veggiekins is Remy's own story about the process of recovering from addiction, and overcoming eating disorders to build a healthy life like what she has now and sharing it to the world. Inspiring right?
@blogilates
Cassey Ho is a fitness and Pilates trainer who has a very healthy diet. Most of the menus she shares on @blogilates are dairy, refined, and gluten-free food. For her, eating healthy doesn't mean to be boring. Many of Cassey's recipes are really great, such as shaved ice blueberry, mango ice cream or cauliflower crackers.
As a fitness and Pilates trainer, Cassey also shares a variety of workouts on Instagram and YouTube. You can also test your fitness and mobility through fun challenges that she posts on Instagram Reels.
In 2020, Cassey has undergone a 90-day journey to reach the best state of mind both physically and mentally. The rigorous process she outlines won't exactly work for everyone, but you can use it as inspiration for your own.
@pickuplimes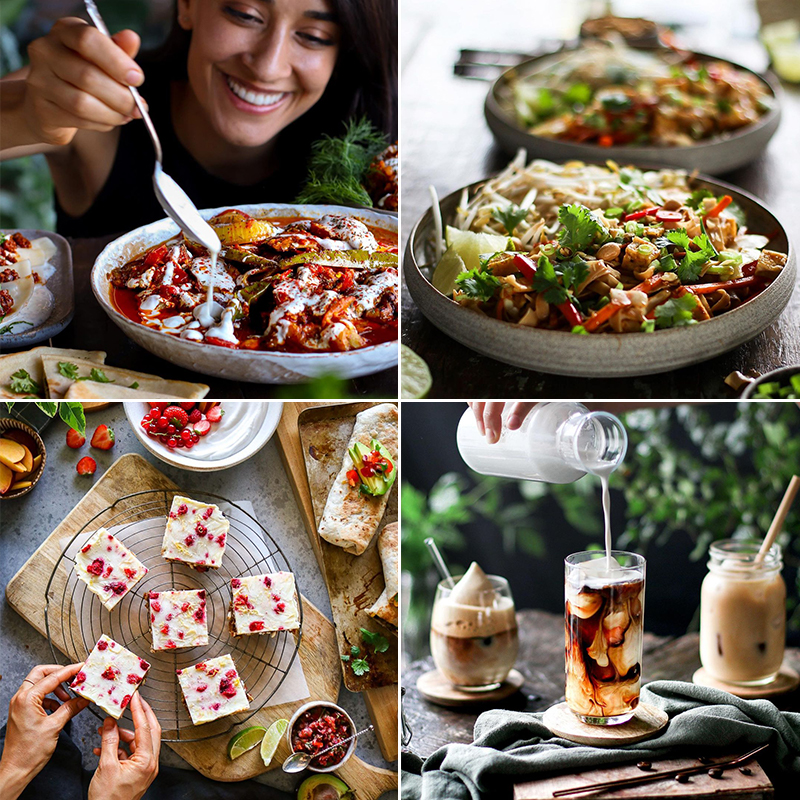 Sadia Badiei opened an Instagram account @pickuplimes in 2014. Over time, she has had a team of experts and her own studio. Thanks to that, all images posted on @pickuplimes are very attractive and professional.
Sadia is also a vegetarian, and currently living in the Netherlands. She studied at the Department of Nutrition at the University of British Columbia in Vancouver (Canada). So at @pickuplimes there are not only healthy recipes but also many articles and videos on nutrition. Sadia often shares a wide range of knowledge, ranging from macronutrients (such as sugars, fats, and proteins) to vitamins and minerals (such as zinc, vitamins D and B12). She also often talks about related issues such as weight gain and loss or a plant-based diet.
In addition to food and nutrition, Sadia also shares a number of other things, like growing plants, minimalism, and most recently, food photography.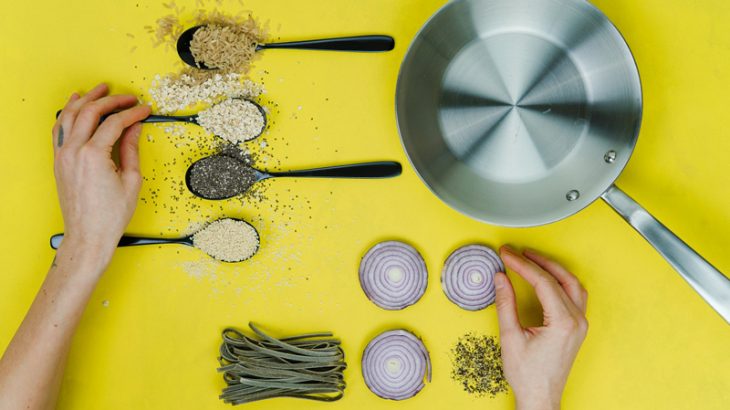 @ chez.jorge
This Instagram account belongs to George Lee – a professional vegan chef from Taiwan. In French, "chez Jorge" means "in Jorge's house". Here, he mainly posts vegan recipes of Taiwanese dishes. Occasionally, he also shares dishes from other Asian cuisines.
Since George is a "professional" chef, his presentation of dishes, photos and video tutorials are all extremely professional. If you're looking for a few healthy dishes to refresh your daily menu, you better try @chez.jorge's vegetarian omelets and vegetarian chicken recipe.
@happinesscomesintastes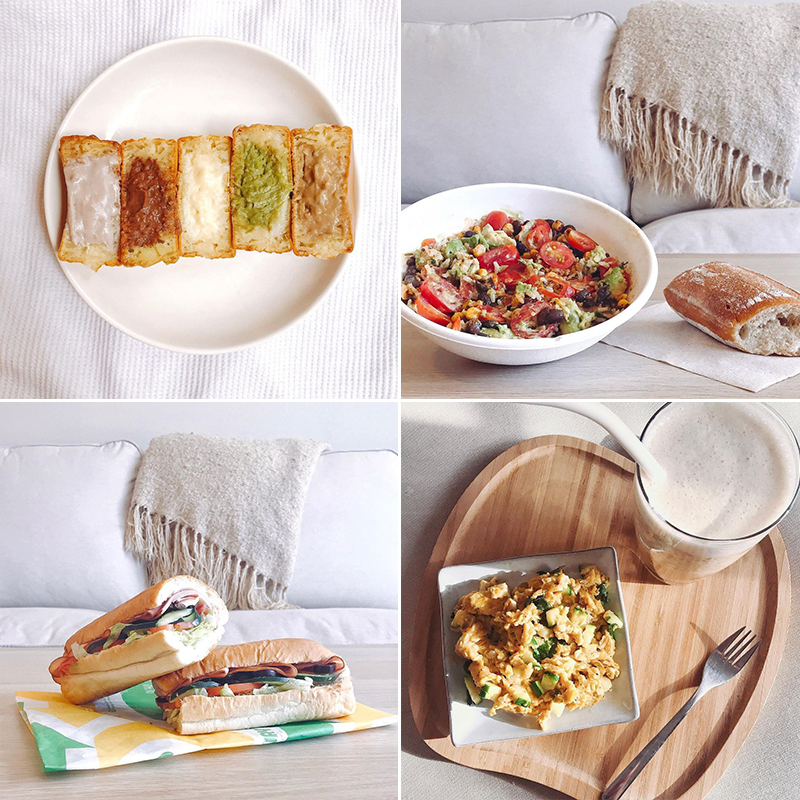 At @happinesscomesintastes, Kaitlyn shares lots of healthy recipes. She also regularly shares the daily menu on Instagram Reels and Story. One of Kaitlyn's goals is to create healthy recipes while helping people turn healthy eating into a joy of life.
Unlike the above accounts, Kaitlyn does not target a specific diet, such as vegan, gluten-free, sugar-free… She has tried those diets but doesn't like to apply them long-term. So she wants to help people build a healthy diet without cutting out any food groups.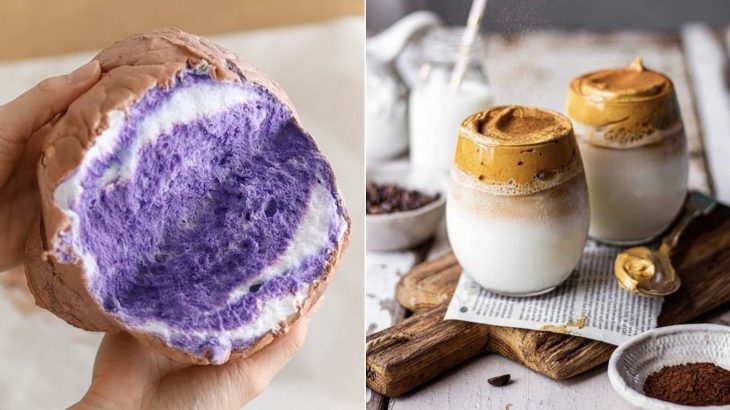 @nutritiousdelights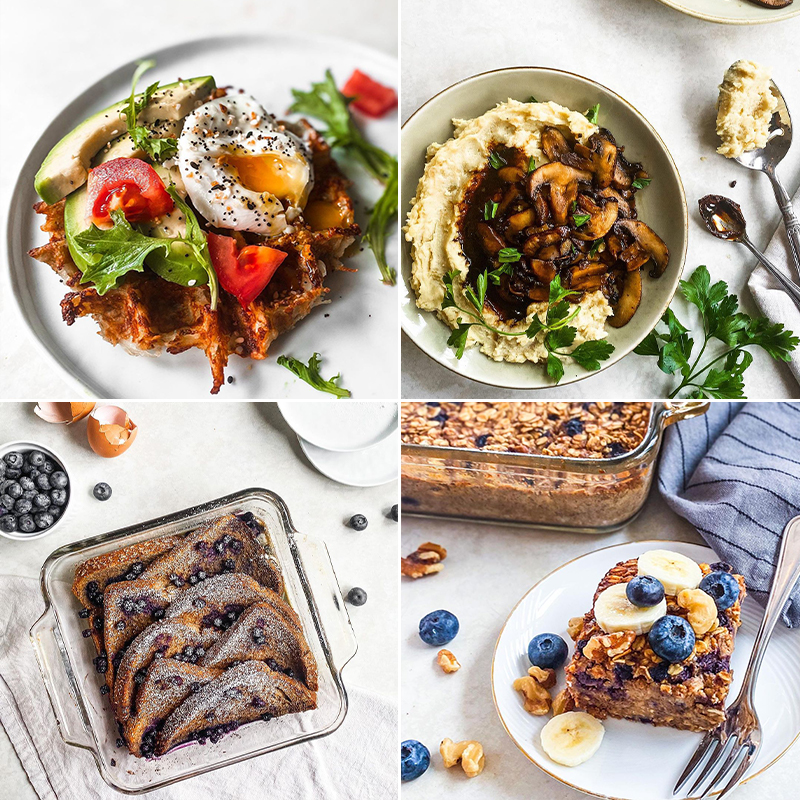 @nutritiuosdelights is the Instagram account of Hannah – a healthy diet blogger from Florida. Of the recipes Hannah shares, the breakfast treats and pies stand out the most. Most of her recipes use oatmeal, from Oreo oat breakfast, oat waffle rolls to oat croissants.
Besides, one of the factors that make @nutritiousdelights' dishes and recipes stand out is the beautiful, well-thought-out photos. Hannah also posted several videos of "What do I eat in a day?" on Instagram. You can use these fun images and videos to get inspiration for your daily meals.