Not all sweet things bring good results and sugar is a prime example. Addictions to sweets contain incalculable harm. So, it's time to say goodbye to sugar in our meals!
The harmful effects of sugar on the body that you may not know
Sugars are a type of substance with "empty energy," meaning they provide only energy, and contain no nutrients at all. In addition to causing tooth decay and uncontrolled weight gain, the energy carried by sugar into the body can do a lot more damage to your health than you think. Sugar metabolism is concentrated mainly in the liver and partly in the brain. The frequent intake of a lot of sugar causes the body's filtering organs to become overloaded, causing aging , dehydration, pimples and darkening of the skin. Research conducted by Nutritionist Patrick Murphy (USA) has shown that the habit of eating a lot of sweets will push you to premature aging, impaired liver function and even an increased risk of cancer . At the same time, brain activity is also hindered, causing memory loss.
When we are in a bad mood, many of us often turn to sweets as a way to self-soothe. However, think about its real effects! High blood sugar will stimulate hormones that cause irritability and frustration. Then when the sweetness wears off, your stress will only worsen. You continue to rely on sugar and the "addiction" builds up from there.
Researchers from James Cook University (JCU – Australia) said that sugar addiction is as strong as when you are addicted to cocaine or morphine. They stimulate the excitement of the central nervous system, making it difficult for us to give up candy, carbonated drinks, etc. This is the leading cause of obesity and diabetes .
How to "detox" sugar here?
Sweet cravings won't end in a day or two because our bodies need time to adjust and adapt. Don't rush, but instead, reduce your sugar intake a little bit each day until sweeteners make up only 10% of your total food intake in a day.
1. Say goodbye to processed foods and soft drinks
Processed foods sold at supermarkets account for almost 90% of the sugar we consume every day. One survey also found that the average sugar content in a can of coke is equivalent to 20 teaspoons of sugar. To consume all of the above, you will need up to 2 hours of jogging!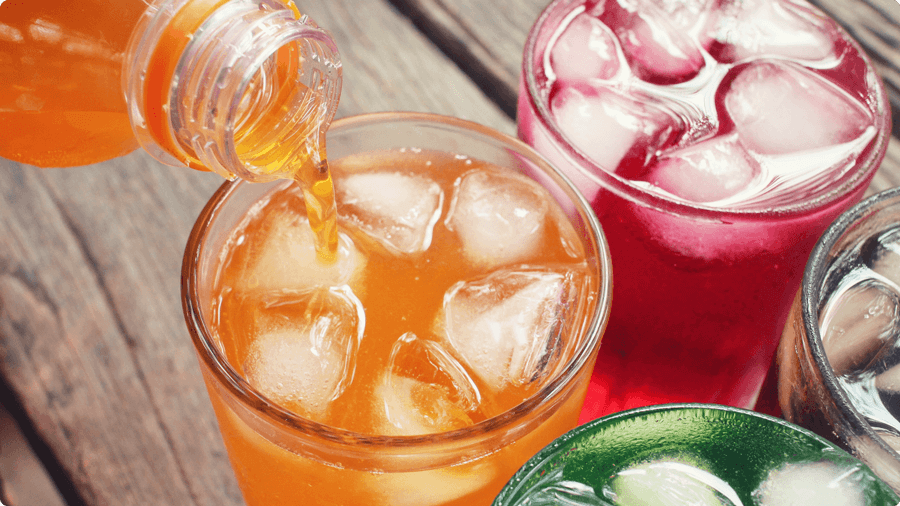 What about fruit juice? You may not know, eating fresh fruit is better than squeezing juice because the juice has lost its fiber, leaving only sugar. For example, 5 oranges will yield a 250ml glass of juice, which is equivalent to 10 tablespoons of sugar, not to mention the added sugar afterwards.
If you can't completely stop using processed foods, get  into the habit of reading ingredient labels so you can control and adjust the amount of sugar you eat. Every 15g of sugar in 100g of carbohydrates is high and 5g or less is low.
2. Updated list of safe sweetened alternatives
Scientists also recommend starting your "sweet detox" with dark chocolate, green tea , kale, apple cider vinegar or plain yogurt. These are sugar-free or low-sugar foods that have the ability to change taste buds over time. In addition, these foods also have a sweet aftertaste, which will help dispel cravings. Not only that, they also bring many health benefits such as dark chocolate is good for the heart and brain, anti-aging green tea, kale provides vitamins A – C, yogurt is good for the digestive system…
3. Use sweet vegetables and fruits instead of refined sugar
Worried about the harmful effects of chemical sugars, people look for the natural sweetener of stevia. This herb has been used by Brazilians and Paraguayans for hundreds of years to make tea, medicine, and seasoning. Sugar made from stevia can be used as a substitute for refined sugar, which is very suitable for people who  are on a diet or have diabetes .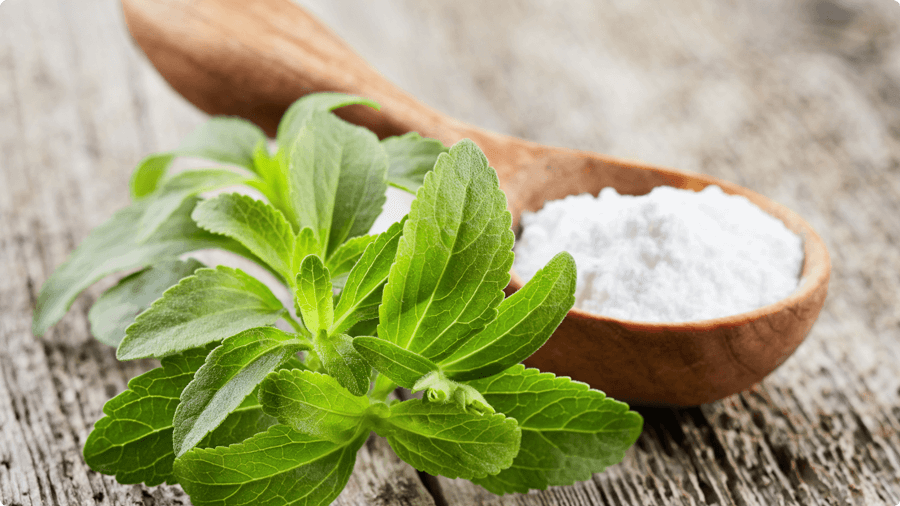 Some other delicious options for you are coconut, sweet potato or radish. These foods contain healthy amounts of natural sugars, which both help satisfy your sweet tooth and provide nutrients to your body. Most importantly, once you get used to using natural sugar, your taste buds will gradually "goodbye" to the sweetness from refined sugar.