There are days when the mood is stressful, uncomfortable, the body is tired, making you feel depressed and have no energy to do anything. If you have tried many ways but still do not improve this condition, do a few gentle yoga movements to see if your body is more comfortable.
Yoga not only helps us maintain a healthy lifestyle and get in good shape, but it is also considered a miracle cure for many physical and mental ailments. If you don't have time to take a yoga class, you can still teach yourself at home with the help of instructors on YouTube. You can choose any teacher you like, choose exercises that are right for you, and schedule practice times based on your free schedule. Besides advanced and in-depth Yoga exercises, many YouTube channels also share detailed and interesting tutorials for beginners.
1. Yoga With Adriene
With a gentle, flexible demeanor, detailed and meticulous instructions, trainer Adriene Mishler will surely change your mind about the practice of Yoga and inspire positive thoughts about how you love your muscles. own body.
Adriene's YouTube channel provides a variety of exercises suitable for all audiences, from Yoga exercises to improve physical and mental health such as Yoga To Heal Stress (Yoga to reduce stress), Yoga For Digestion (Yoga to improve stress). digestive system)… to exercises dedicated to special subjects: Yoga For Chefs (Yoga for chefs), Yoga For Musicians (Yoga for musicians), Yoga For Loneliness (Yoga for lonely people)… If you are a beginner, you can follow the Yoga For Beginners tutorial or try the 30 Days Yoga Journeys experience to get motivated to improve your health every day.
2. Fightmaster Yoga
With the motto "You don't have to do a perfect Yoga pose", the Fightmaster Yoga Youtube channel encourages us to enjoy the practice as a way to relax our mind and feel the energy from within. body. Fightmaster Yoga exercises from basic to advanced are aimed at improving mental health, reducing stress, bringing positive energy, helping you learn to love and appreciate yourself. Besides, the tutorials in 30 Days Challenge for Beginners will be very helpful for those who are just starting their Yoga journey.
3. Yoga With Kassandra
Yoga With Kassandra is considered as a savior for those who are busy but still want to practice Yoga to improve their physical and mental health. The videos are usually about 5-20 minutes long with a variety of exercises specific to each session of the day. Here, you can easily find short videos to practice Yoga in the morning to refresh your mind, Yoga in the afternoon or Yoga to relax before going to bed. With content mainly Vinyasa Yoga (a combination of breathing and movements) and Yin Yoga (slow tempo, focusing on ligaments and tendons), this YouTube channel is a great choice for those of you who love yoga. Gentle yoga movements.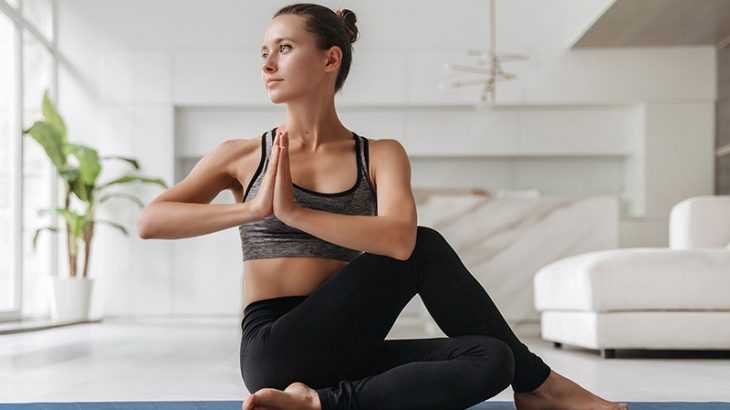 4. BrettLarkinYoga
As a professional Yoga instructor, Brett always wants to help learners access this subject easily, comfortably and feel the changes in themselves during the practice. In addition to Vinyasa Yoga and meditation instruction videos, Brett also shares many other interesting topics such as Prenatal Yoga (Yoga for pregnant women), Yoga For Busy Moms (Yoga for busy mothers), Yoga Challenges (Yoga Challenge)… Her tutorials always bring youthful and dynamic energy, helping learners find inspiration to maintain Yoga practice every day.
5. Kino Yoga
One of the difficulties of yoga beginners is practicing the correct basic postures. Understanding that, Kino with more than 20 years of experience in Yoga has shared detailed instructional videos to get the perfect Yoga posture as well as exercises for beginners. Not only providing many quality lessons, Kino always spreads positive energy and inspires the community through sharing about Yoga lifestyle and conversations with people who have overcome psychological crisis. Thanks to Yoga.
6. SarahBethYoga
With the view that daily exercise is the fastest way for you to see changes in your body, mind, health, and flexibility, Sarah Beth shared short videos of about 5-30 minutes for learners to learn. can schedule practice time each day. Here, you will find many useful exercises according to your preferences and needs, from basic Yoga exercises, Yoga for weight loss, stress relief to Yoga posture tutorials, tips when practicing and challenging Yoga weekly or monthly. For Sarah Beth, this is not just a Yoga class but also a place for her to share about her life as well as difficulties and experiences in her Yoga journey.
7. Ekhart Yoga
With the desire to spread the love for Yoga to the community, Esther Ekhart built the Ekhart Yoga YouTube channel and shares thousands of instructional videos from seasoned teachers. Besides Vinyasa Yoga, Yin Yoga, Hatha Yoga, Pilates and meditation exercises, teachers regularly have live broadcasts to interact and practice with learners. Choose a teacher you like and start trying this subject.
8. Yoga By Candace
When you first start practicing Yoga, you can be overwhelmed and confused by hundreds of different tutorials and don't know where to start. The Yoga By Candace YouTube channel will help you deal with this anxiety. Yoga exercises from basic to advanced, Yoga for each part of the body, Yoga for the day's sessions, and Yoga poses are selectively arranged and guided by Candace, making it easy for learners to learn. Easily find exercises that suit your needs. Besides, she also shares yoga exercises with specialized tools to improve efficiency and help practitioners feel more comfortable during practice.
9. Sean Vigue Fitness
Instead of practicing Yoga in a quiet room at home, trainer Sean Vigue chooses to practice outdoors, in the gym or anywhere he likes with just a comfortable suit and a yoga mat. The instructional videos are not only short, easy to understand, suitable for all audiences, but also bring a sense of joy to learners thanks to Sean's sense of humor during practice. Besides, he also shares bodybuilding exercises to help you get a toned body and maintain your figure.
10. Cole Chance Yoga
Cole Chance is a much-loved instructor in the Yoga community for his inspiring voice and therapeutic Yoga tutorials . Since starting her Yoga journey, she has gradually gotten out of addiction to find the meaning of life and discover the wonderful things around her. Cole is proof that Yoga is the best medicine for human physical and mental health. From her own experience, her tutorials are all aimed at helping learners navigate their own journey.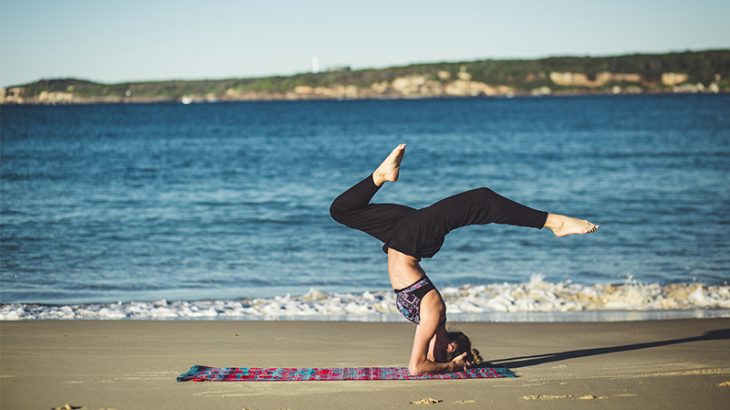 11. Bad Yogi Yoga
Do you really want to learn Yoga but are hesitant to know if Yoga is right for you? Let Erin Motz – owner of the Bad Yogi Yoga YouTube channel – help you find inspiration and confidently start your Yoga journey. Erin is not a professional coach. She views teaching Yoga as a joy and she believes that Yoga is for everyone. Here, you will discover new and unique yoga styles, different from the traditional style as well as Erin's sharing about the life of a bad yogi.